A restaurant in the heart of Helsinki
A modern European restaurant
Emo offers experiences that we otherwise easily forget amidst the hustle and bustle of our daily lives: presence, care and a passion for food.
Our menu changes with the seasons. Favouring Finnish and Nordic small producers, we always plan our menu according to the season and its flavours. We are also passionate about the drinks we serve. Our cocktail and wine lists are designed with a high level of expertise, and our drink selection follows international trends.
The recipe for an enjoyable restaurant visit is simple: delicious food, care and dedication make anyone relax.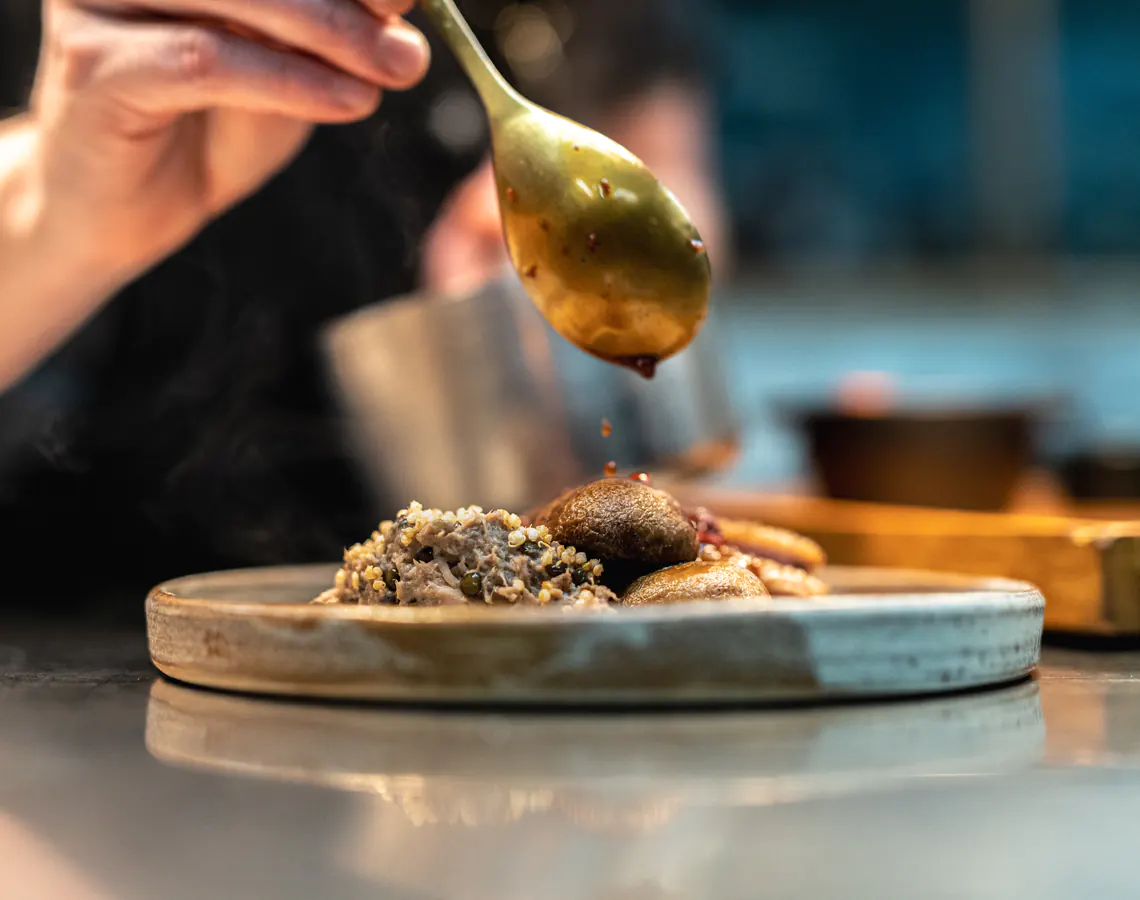 Following the seasons is the soul of our restaurant
Top-class raw materials make our lives easy
We strive to make the best possible use of food from its original sources. This is best accomplished by working directly with hunters, fishermen, or farmers to keep the supply chain in our restaurant as short as possible. Seasonality is reflected on the food and beverage side in different ways each season.
We prefer game, mushrooms, roots and domestic fish. However, we have not locked ourselves in a domestic offering, but we also use international raw materials if they just feel good to us. Like even truffles from the international market, quails or shellfish are occasionally found on our list subject to availability.
Timo Meriläinen,
Emo's kitchen manager